Wichita Office Space & Events Venue
Garvey Center offers 600,000 square feet of commercial and residential space, including an affordable wedding and events venue in Downtown Wichita.
In addition to our prime location in the heart of the city, Garvey Center offers a long list of tenant amenities, including sky-high views from our Wichita office suites, 250 Douglas Place, and Corner 365 luxury apartments.
We take pride in being a unique office park in that we truly are a "park" for both our tenants and passersby to enjoy a variety of public art, grab a bite to eat, get a new haircut, or even enjoy a shoe shine. Live, work, play, & celebrate. All in one location!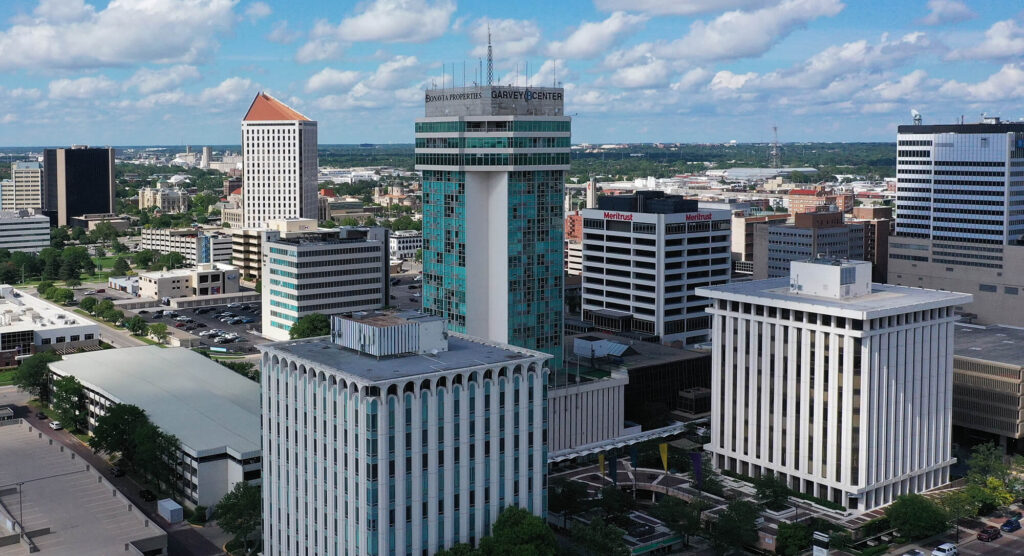 A Historic Staple in Wichita's Skyline
The Garvey Center stands 26 stories tall and is located between the R.H. Garvey Building and its companion, the Olive W. Garvey building – both 10 stories tall.
At 300 feet tall, the 250 Douglas Place building of the Garvey Center enterprise is the 2nd tallest building in Kansas. Together, the three buildings form an iconic landmark in our great city's skyline and proudly attest to the Garvey family legacy.
Since its opening in the late 60s, the Garvey Center has continued to thrive – serving Wichita as a commercial, residential, and venue space.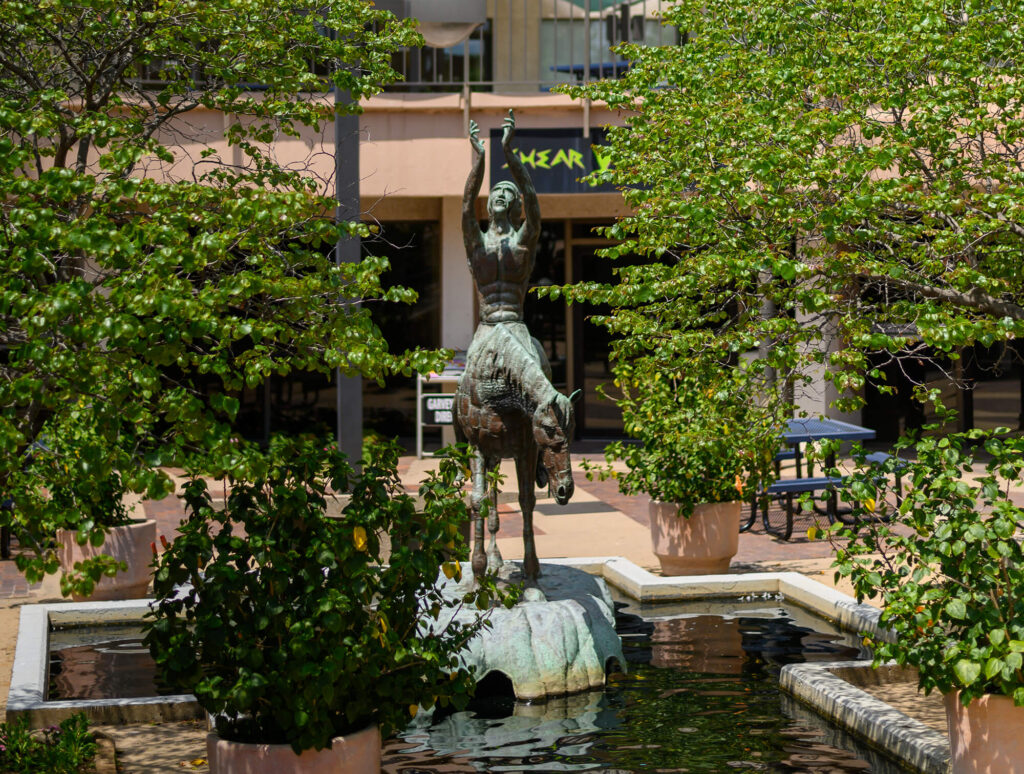 the Garvey Family Tree Continues to Grow Wichita Roots
Ray and Olive Garvey established the Garvey Center and passed their entrepreneurial roots and commitment to community & the arts on to their granddaughter, Emily Bonavia. She jointly owns Bonavia Properties with her son, Nicholas Bonavia, who currently oversees the Garvey Center.
Through each generation, the Garvey Center continues to maintain its successful presence in Downtown Wichita as a premier commercial and residential property.