An Office Park Unlike Any Other
In addition to Garvey Center's always immaculate grounds, fountain, and pops of color from our annual tulips – we take pride in being an office park unlike any other in that we truly are a "park" for both our tenants and passersby to enjoy a variety of public art.
The Garvey family has a long tradition of supporting and growing the arts in our community. Our west-facing mural, which ties together elements of Garvey family history with that of Wichita, is just one of several pieces of art at the Garvey Center.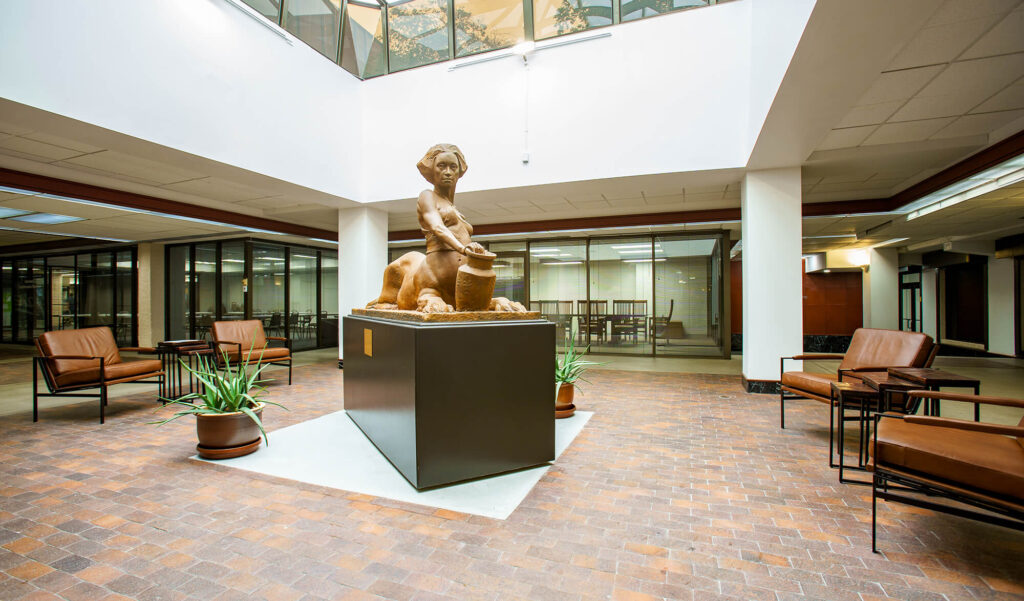 Emily Bonavia, daughter of Willard and Jean Garvey, is a founding member of the Tallgrass Film Fest and a patron of the arts. She wanted to integrate her love and passion for art into the property that her family worked so hard to build.
Nicholas Bonavia, the grandson of Willard and Jean Garvey, carries on his family's legacy of supporting the arts. In 2019, he commissioned artist, Craig Campbell, to create the "Cat and Mouse" sculpture, located in the Kiva.
Garvey Center is also home to several artist residents in our Open Studios galleries. We proudly display local art in our three Kiva area art galleries year-round, which we provide to local artists.
Whether you're a tenant or passerby, please feel free to stop by and take in Garvey Center's public art. We take pride in offering art galleries, flowers, fountains, sculptures, ducks, a fish pond, and our colorful mural for visitors to enjoy anytime. We put the "park" in office park!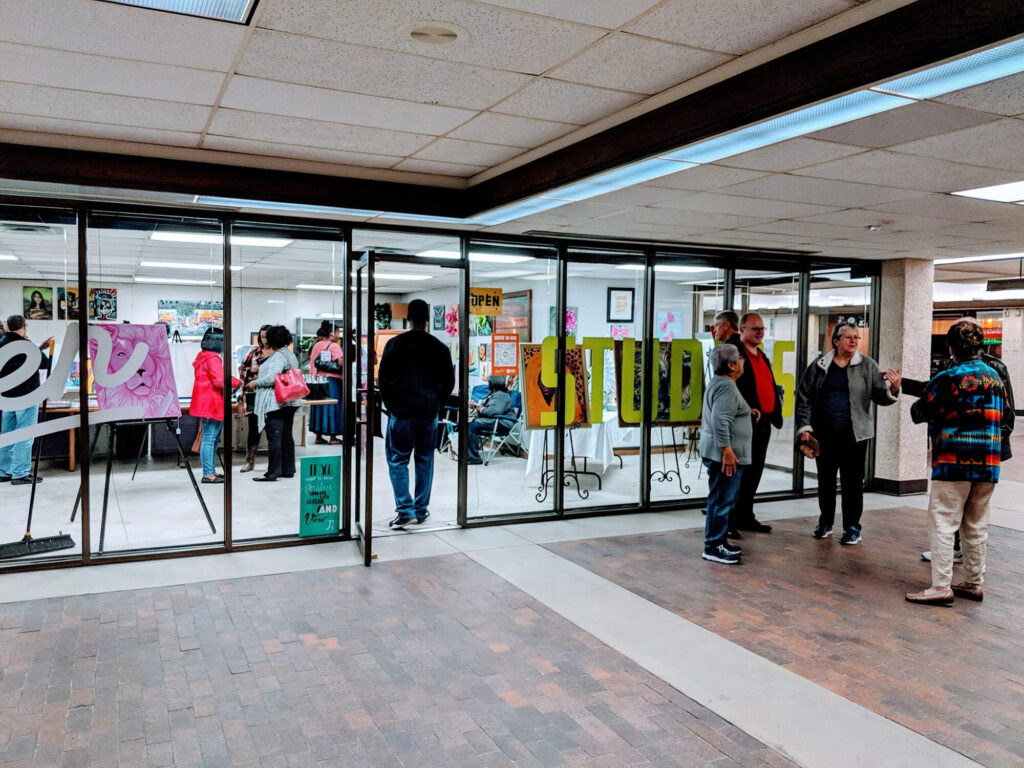 Open Studios
Open Studios is a program developed by the artist-run Fisch Haus organization. It pairs commercial properties and local artists to provide free gallery space.
The artists benefit from a free studio for several months while the building owner can market an animated, more attractive space that's easier to rent. This creates a "Soho effect" of sorts to liven and eventually fill vacant spaces – aiding in both our city's development and growth of the arts.