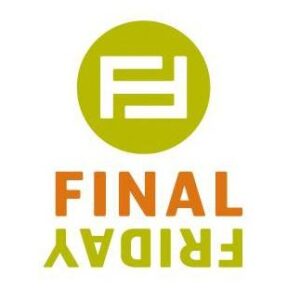 Multiple Artists. One Place – Featured artwork will include art from 3 groups: Stix and Stone Gallery, Hustle and Art (a collaboration including Own My Forever & Passionate Petals) as well as Trish VanOsdel. Reverie will feature artist, Todd Larkey Jr., an art teacher in Wellington primarily focused on watercolor in his work.
Giveaways! Win a Private George's Bistro Rooftop Dinner – One lucky October Final Friday attendee can win a 5-course meal for two featuring a private chef from George's French Bistro on our 24th floor with sky high views overlooking Wichita. Simply come visit the Garvey Center on October 26 for Final Friday and enter to win! Other prizes from Reverie, Papa John's and Robert's Shoe Shine Service can be won online. Enter to win on the Garvey Center's Facebook event!
FREE Covered Parking – Many Final Friday regular attendees know the battle of parking within walking distance of multiple gallery destinations. Not only are we located conveniently on Douglas across from Century II, we have plenty of parking in the lot behind our building and garage directly to the west of the lot – and it's FREE. Simply follow the signage when you arrive to conveniently park!
Open Studios – Open Studios is a program organized by Fisch Bowl, Inc., a nonprofit facet of Fisch Haus, that pairs empty storefronts (or rental spaces) with practicing local artists. Building owners provide the space for free to the artists to showcase their work and, in turn, receive awareness for the open spaces available for rent.
Live Music, Food, Drink – Once you arrive, you'll find music from William Bloom, food available from Kyoto Garden, Papa John's and a fully stocked cash bar.
Coffee from Reverie – Reverie Roasters – Cafe at the Kiva will be providing their always delicious hot coffee to warm you up and stay energetic on your Final Friday tour!
FREE Q-LINE Front Door Stop – If you plan to visit other Final Friday stops, park your car at the Garvey Center and hop on the Q-Line. It stops along Douglas, providing FREE pick up and drop off right in front of our door along its Final Friday stops.
AIA – featured art made possible by AIA Wichita includes work from 16 students participating in the architecture graduate studio program at Kansas State University. The work displayed by these students reveals contemporary use for pieces of historical architecture of Wichita. The purpose of the gallery and student focus is continuing to innovate and build our city's culture upon their research.
Convenience – Garvey Center is a great starting and ending point for your October Final Friday experience. Start here and park for free, check us out, hop on the trolley to continue your tour and arrive back at your car. Less walking means more time looking!
[rl_gallery id="488″]